Kaspersky®
Internet Security 2014
Premium PC Protection
Internet security software — to protect your PC, your data, and your identity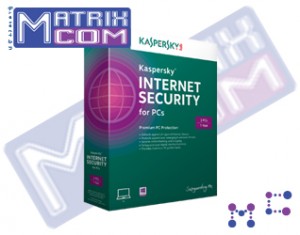 Along with the benefits of online shopping, banking and social networking, the growth in web-based activities has brought a corresponding growth in the viruses and complex Internet threats that can compromise the security of your PC and your valuable, personal information.
Kaspersky Internet Security 2014 combines a vast array of easy-to-use, rigorous web security technologies that protect you against all types of malware and Internet-based threats — including cybercriminals that try to steal your money or your identity. Kaspersky Lab brings you hassle-free security that has minimal impact on your computer's performance. Your PC and all the precious files and data stored on it are kept safe by:
• Anti-Malware Protection — for real-time defences against computer viruses and Internet threats
• Internet Protection — to secure your data and your money when you're banking, shopping or surfing online
• Identity Protection — via Kaspersky's Virtual Keyboard and Secure Keyboard technologies
• Anti-Phishing Protection — to prevent cybercriminals from collecting your personal information
• Advanced Parental Control — that helps keep children safe when they're online
Kaspersky Internet Security 2014 provides all of the protection offered by Kaspersky Anti-Virus 2014… plus many innovative technologies that defend against sophisticated threats on the Internet.